Concert: La Voz Humana met sopraan Michal Bitan brengt 'Songs of Hope'
Luther Museum Amsterdam, Nieuwe Keizersgracht 570
Von 5 September 2021
16:45 - 18:00
Hugenoten, Sefardische Joden, Protestanten uit de Spaanse Nederlanden verrijkten de muziek van de jonge Republiek van de 17de eeuw met nieuwe klanken – ten gehore gebracht door Barokensemble La Voz Humana samen met sopraan Michal Bitan.
'Songs of Hope' is a collaboration between Ensemble La Voz Humana and soprano Michal Bitan. In this project we would like to share the story of the immigrant communities in 17th century Amsterdam and the positive impact they had on the city's cultural and social life and the Dutch republic in general.
We would perform repertoire which was influenced and composed by the immigrants who came to the Dutch Republic in the 17th century. In addition to the music, our singer, Michal Bitan will also tell the story of the life of these communities through reading of 17th century writing, letters and poems about the life of the Sephardic Jewish community who migrated to the Dutch Republic in the end of the 16th century, as well as the Protestants from Antwerp and the Huguenots from France. The Dutch Republic was a safe haven where people from different backgrounds and religious beliefs migrated in order to avoid prosecution in their home countries. These immigrants brought with them riches, both material and cultural, which subsequently helped to usher the cultural bloom of the young republic.
Musici
Michal Bitan – sopraan
Ana Vasić – Barok viool
Galit Zadok – Recorder & dulciaan
Valeria Sanchez – Violone
Punto Bawono – Barok gitaar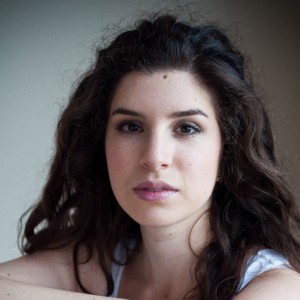 Michal Bitan
Foto bovenaan: vlnr - Punto Bawono , Ana Vasić, Valeria Sanchez, Galit Zadok